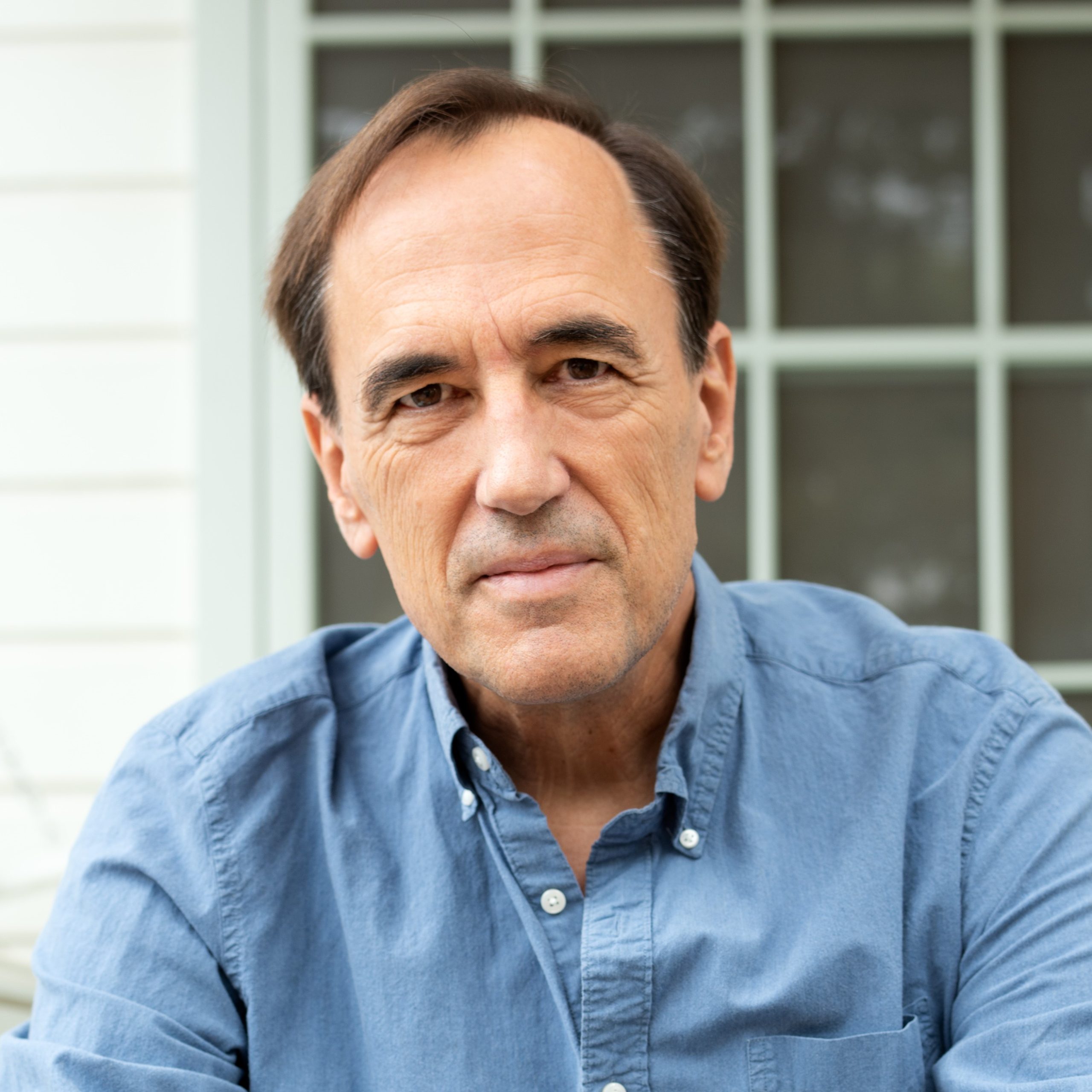 Jeff Goodell
Author of  "The Water Will Come"
Through years of research, acclaimed author and investigative journalist Jeff Goodell has established himself as an expert on climate change, rising oceans, and humanity's fraught relationship with our rapidly changing planet. As energy independence, extreme heat, and global warming become increasingly urgent priorities, Goodell offers vital perspective on how to stem the tide of environmental disaster—and what's at stake if we fail to act. His latest book is The Water Will Come: Rising Seas, Sinking Cities, and the Reshaping of the Civilized World. Steeped in scientific research and on-the-ground reporting, The Water Will Come is written in the tradition of environmental classics.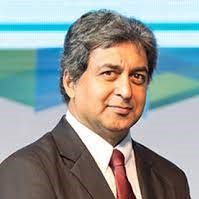 Kishan Kumarsingh
Head of the Multilateral Environmental Agreements Unit, Ministry of Planning and Development
Mr. Kishan Kumarsingh currently serves as the Head of the Multilateral Environmental Agreements at the Ministry of Planning and has been Trinidad and Tobago's lead technical negotiator under the United Nations Framework Convention on Climate Change (UNFCCC) for more than twenty years. Mr. Kumarsingh has held several positions in his time including co-chair of the 2022 ad hoc work program pursuant to COP26 decision, chair and facilitator for numerous UNFCCC negotiations, co-chair of the UN negotiations on the Paris Agreement (2013-2014), Chair of the Subsidiary Body for Scientific and Technological Advice to the UNFCCC (2006-2007), and Chair of the Expert Group on Technology Transfer under the UNFCCC (2004-2005). He attended Queen's Royal College as well as the University of the West Indies where he received both a Bachelor of Science, Honors, and a Master of Philosophy in Chemistry. He also attended the University of London and obtained a Bachelor of Laws, Honors.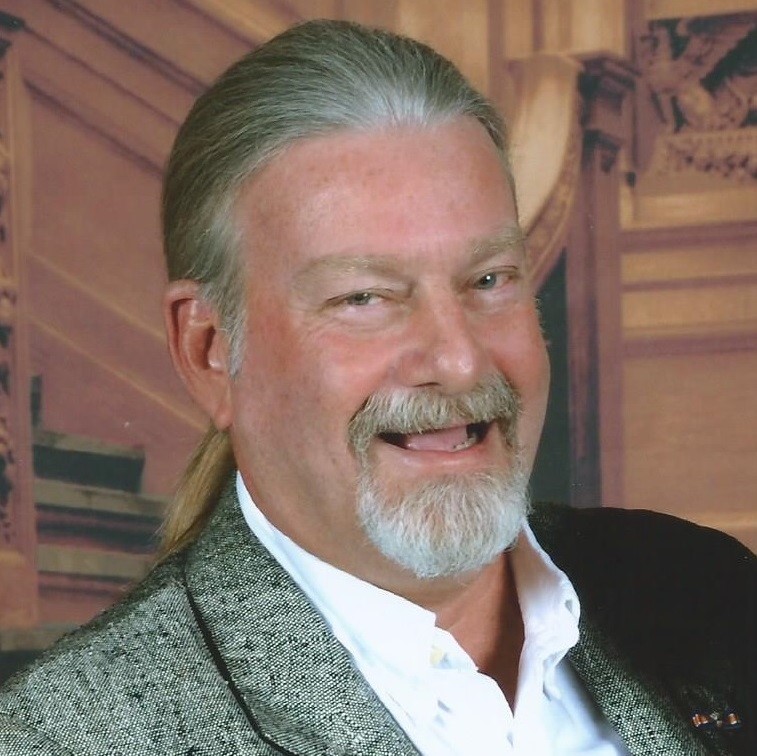 Dr. Jay B. Haviser
Director, Sint Maarten Archaeological Center
Dr. Jay B. Haviser, now retired, was the specialist for Monuments and Archaeology at the Ministry of VROMI office of the Government of St. Maarten (2007-2018), after having been the Archaeologist for the Netherlands Antilles Government (1982-2007). He received his doctorate in Archaeology from Leiden University in 1987, and is currently affiliated with the Leiden University Faculty for Archaeology. Dr. Haviser has served the region as the President of the International Association for Caribbean Archaeology (1999-2007; 2013-2019), the Senior Regional Representative for the Caribbean in the World Archaeological Congress (2002-2008), as well as President of the Museums Association of the Caribbean (2000-2002). He was granted Knighthood by Queen Beatrix of the Netherlands in 2008, for his archaeology work in the Netherlands Antilles. Some of his more prominent book publications include: African Sites Archaeology in the Caribbean (1999), and co-editor of African Re-Genesis (2006) and Managing Our Past into the Future (2015), as well as writing over 120 international publications. He has created and is currently directing, three Youth and Science programs called SIMARC on St. Maarten, BONAI on Bonaire, and SABARC on Saba.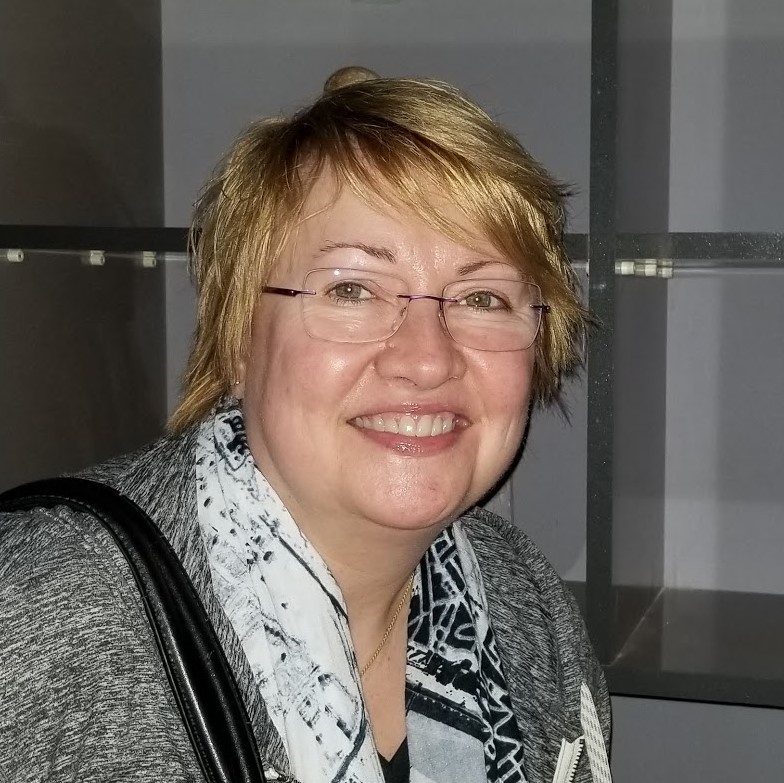 Corine Wegener
Director, Smithsonian Cultural Rescue Initiative
Cori Wegener is director of the Smithsonian Cultural Rescue Initiative (SCRI), an outreach program for the preservation of cultural heritage in crisis situations. SCRI's work has included programs and projects Haiti, Iraq, Syria, Nepal, the Bahamas, and Ukraine as well as the U.S. mainland, Puerto Rico, and the U.S. Virgin Islands. Wegener has over 20 years of experience as an art historian, curator, and emergency responder for cultural heritage in crisis. As part of an MOU between the Smithsonian and FEMA, she co-chairs the Heritage Emergency National Task Force and together they deliver the annual Heritage Emergency and Response Training course or HEART. Wegener has a BGS in Political Science from the University of Nebraska Omaha and MA degrees in Political Science and Art History from the University of Kansas.ba.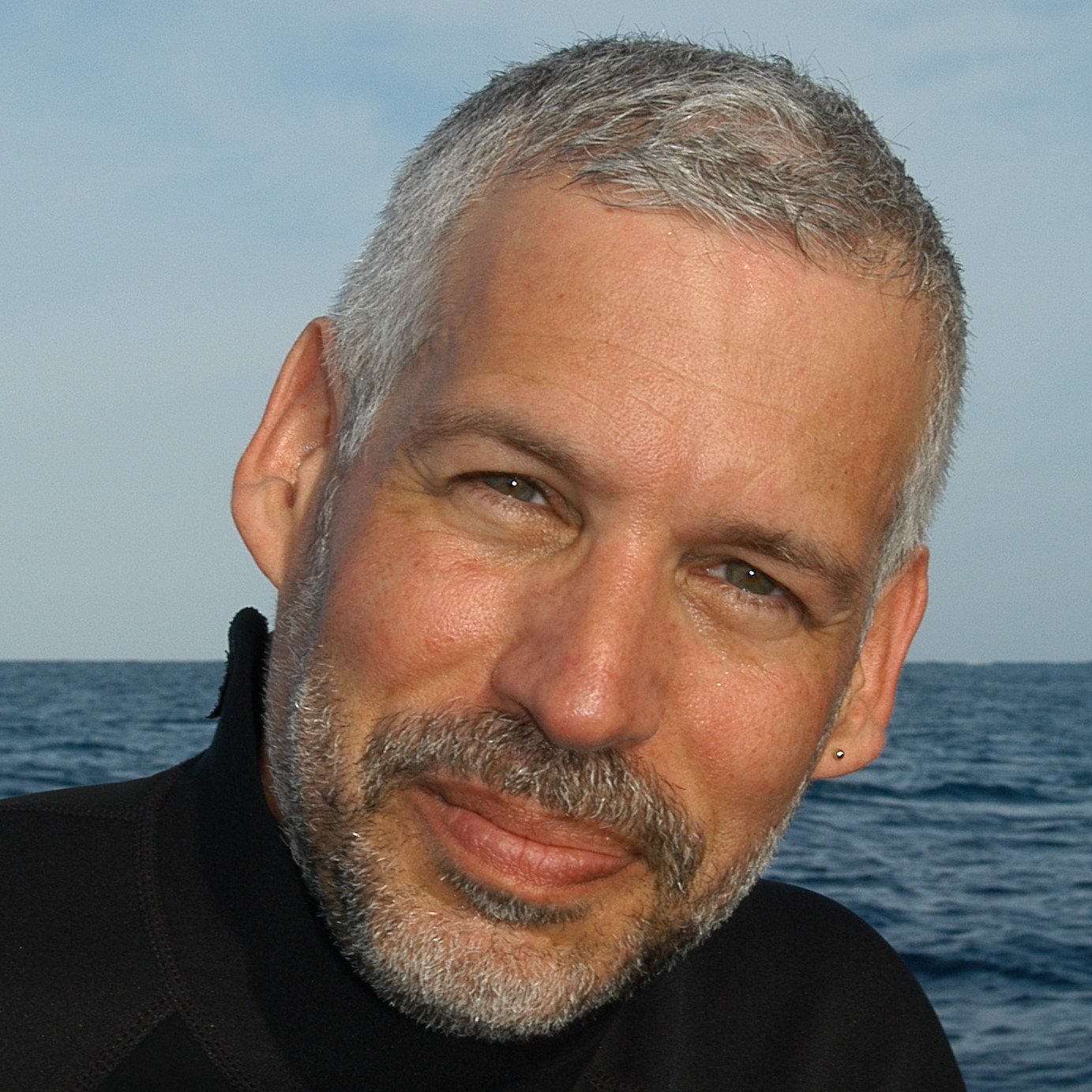 Dr. David Guggenheim
Marine Scientist, Conservation Policy Specialist, Ocean Explorer, Submersible Pilot, Educator, and Author of "The Remarkable Reefs of Cuba"
Dr. David E. Guggenheim is a marine scientist, conservation policy specialist, ocean explorer, submersible pilot, author and educator. He is founder and president of the Washington, DC-based nonprofit, Ocean Doctor, dedicated to ocean conservation. He is also an Adjunct Professor at Johns Hopkins University. Guggenheim has worked in Cuba for more than 20 years leading collaborative research and conservation efforts focused on coral reef ecosystems, documented in his recently-released book, The Remarkable Reefs of Cuba: Hopeful Stories from the Ocean Doctor. Guggenheim piloted the first manned submersible dive into the world's largest underwater canyons located in Alaska's Bering Sea. He has appeared on 60 Minutes, Good Morning America, CNN, MSNBC, PBS Newshour and NPR. Guggenheim previously served as Vice President at Ocean Conservancy, President & CEO of The Conservancy of Southwest Florida, and Co-Chair of the Everglades Coalition. He holds a Ph.D. in Environmental Science and Public Policy from George Mason University, a Master's in Aquatic and Population Biology from University of California, Santa Barbara, and a Master's in Regional Science and Bachelor's in Environmental Studies from the University of Pennsylvania.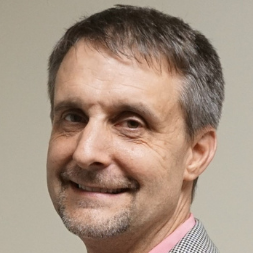 Phillip Todd
Project Development Coordinator, Atlantic Reef Maker
Phillip Todd is the Project Development Coordinator for Atlantic Reefmaker. He has a BS in Biology and a Master of Public Administration. His broad knowledge base of environmental science, engineering concepts, and policy has allowed him to assist numerous clients with designing, permitting, and constructing a diverse number of projects over the past 25 years. With Atlantic Reefmaker, he utilizes his background of science and policy to educate coastal interest groups about the technology and product benefits, and he is involved from a project's initial concept development through construction and use analysis.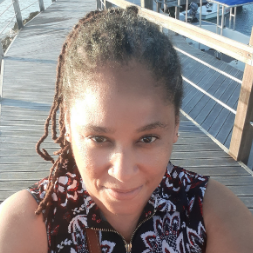 Andrea Richards
Consultant / PHD Researcher
Andrea is a Caribbean archaeologist presently working at the regional level on various initiatives targeting natural and cultural heritage being impacted by natural hazards and climate change, with a focus on mitigation and adaptation planning through culture, post-disaster needs and vulnerability assessments, the safeguarding of living heritage in emergencies and the synergies which exist between the tangible and the intangible and in how islanders of the Caribbean respond to environmental change. Although Andrea's interests are wide in the heritage field, she also has a special interest  in the sustainable use of heritage, the application of international heritage treaties in the Caribbean and the movement of the region's cultural property. She is an associate fellow at the ​KITLV/Royal Netherlands Institute of SE Asian and Caribbean Studies (CaribTRAILS Project) and is presently undertaking doctoral research on climate change adaptation and heritage, with a focus on cultural heritage pathways in mitigation, adaptation and building resilience. She has also conducted research for publications focusing on cultural resource management in the Caribbean, the impact of natural hazards and climate change on the pre-Columbian archaeological record, and resilient Caribbean communities and climate change.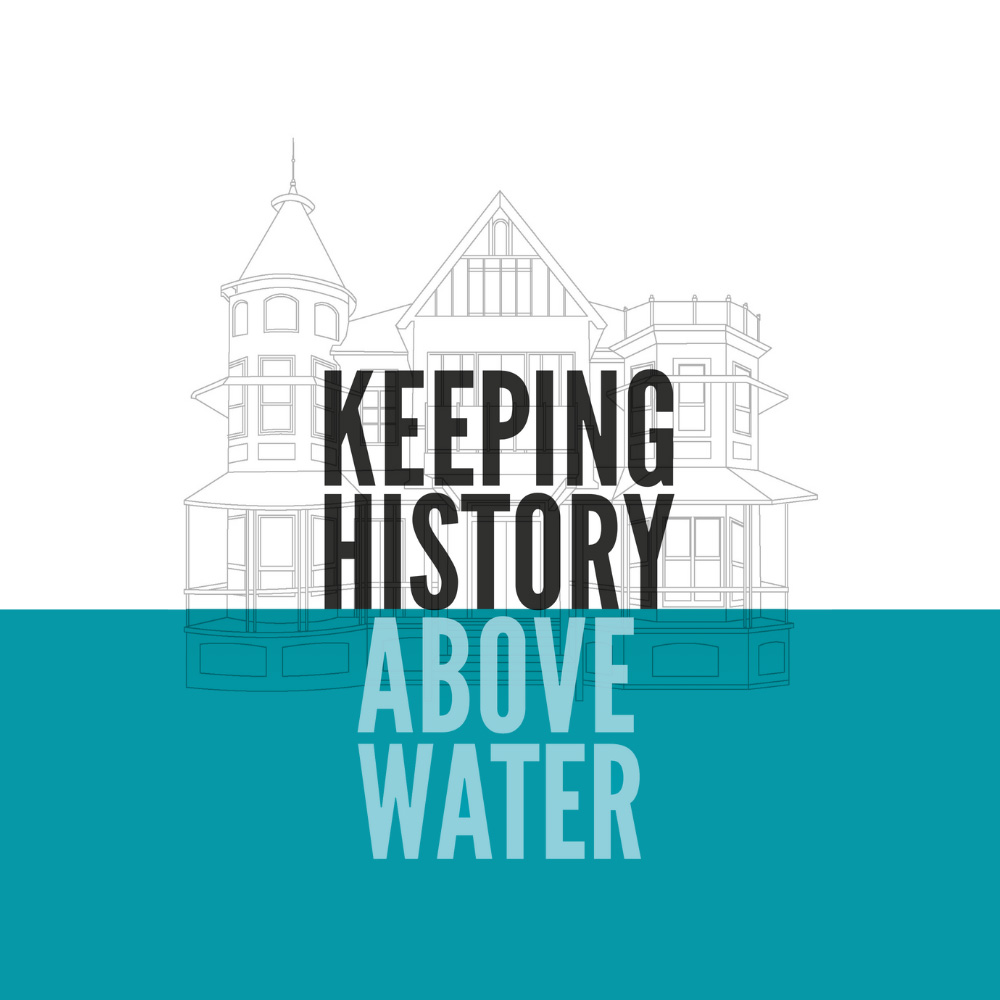 Martin Peschler
Program Director, U.S. Ambassadors Fund for Cultural Preservation, U.S. Department of State
Martin Perschler, Ph.D. is Program Director of the U.S. Ambassadors Fund for Cultural Preservation in the Bureau of Educational and Cultural Affairs at the U.S. Department of State and Acting Deputy Director of the Cultural Heritage Center. Martin has 15 years of experience managing the Fund's multi-million-dollar agency-funded grant programs, as well as over 20 years of program development and management experience in the federal government and the private sector. Martin has represented the United States on cultural heritage-focused diplomatic missions to 29 countries and the West Bank and has written and presented to domestic and foreign audiences on international cultural heritage preservation and its role in the advancement of U.S. foreign policy.  
Cultural preservation project grants awarded during Martin's tenure at State have helped American embassies meet treaty obligations in Central and South America, rebut extremist interpretations of the United States and our values in Africa, the Middle East, and Central Asia, counter anti-American propaganda in the Caucasus, and engage youth and marginalized communities which are vulnerable to radicalization and terrorist recruitment. In Haiti, Nepal, Mexico, the Balkans, and elsewhere, projects initiated under his watch have contributed towards post-disaster and post-conflict recovery efforts. 
Prior to this appointment, Martin worked for nine years at the National Park Service headquarters in Washington, DC, where he served as editor of the journal, CRM: The Journal of Heritage Stewardship, and in an acting capacity as Chief Historian of the Service. He began his career in cultural preservation working in the field of architectural documentation for the Historic American Buildings Survey. 
Martin has a Ph.D. in the history of architecture from the University of Virginia and practical experience in historic preservation in the United States and France. He has taught several courses on the history of architecture at the Maryland Institute College of Art and at Johns Hopkins University in Baltimore.
Alexander Lamont Bishop
Deputy Secretary-General International National Trusts Organisation (INTO)
Alexander Lamont Bishop is Deputy Secretary-General of INTO, a global network of heritage NGOs. A keen linguist, Alexander has a background in funding for the international heritage and development sector and is a passionate advocate for the person-centered value of heritage. In the role of Deputy Secretary-General, Alexander delivers the work of the Secretariat, taking responsibility in particular for opportunities for INTO members. He manages the TAP-INTO programme of small grants and leads on INTO's public profiling.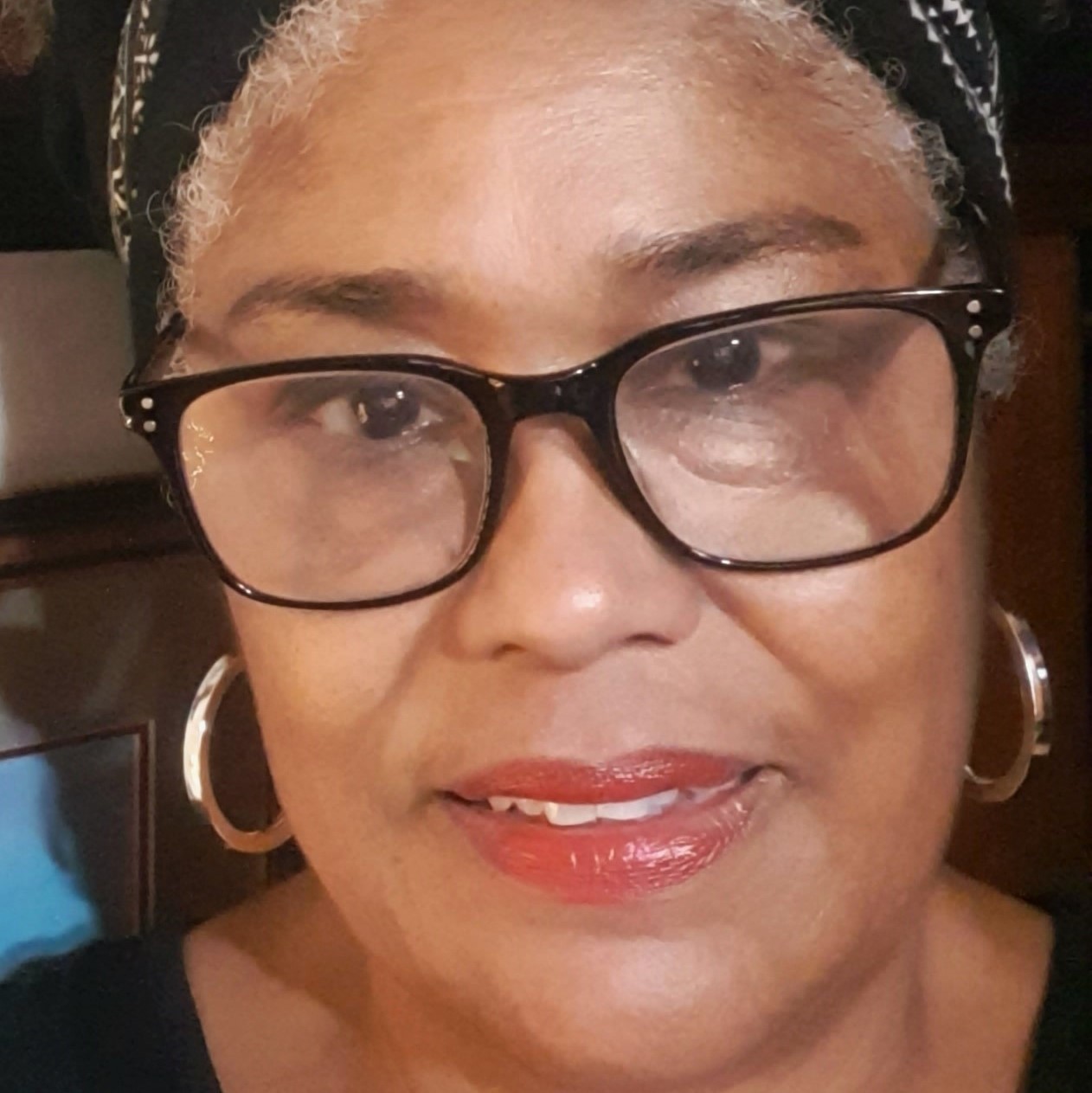 Rudylynn Roberts
Rudylynn has worked in the field of restoration for 49 years both internationally and locally, and was Head of the Ministry of Works Historical Restoration unit in Trinidad and Tobago, for 12 years where she was project architect on several government projects. Such as White Hall in 1998 and The rehabilitation of The Treasury Building. She also monitored Government preservation projects like Queens Royal College, The Old Fire Brigade Building, and Old Police Headquarters. Subsequently in private practice she was project architect for restoration of Knowsley; Stollmeyer's Castle restoration; prepared dilapidation surveys with designs and recommendations for the Office of the Prime Minister, WhiteHall; monitored the restoration of The President's House and is Parliament's Preservation Consultant for the Parliament Building,  The Red House. She is the Catholic Church's advisor on all Historic Churches and was the project Architect for the Restoration of the Cathedral of The Immaculate Conception, Holy Rosary Church and Our Lady of Monserrat RC Church. Rudylynn has worked in advocacy for over forty years lobbying for preservation of Trinidad and Tobago's built Heritage.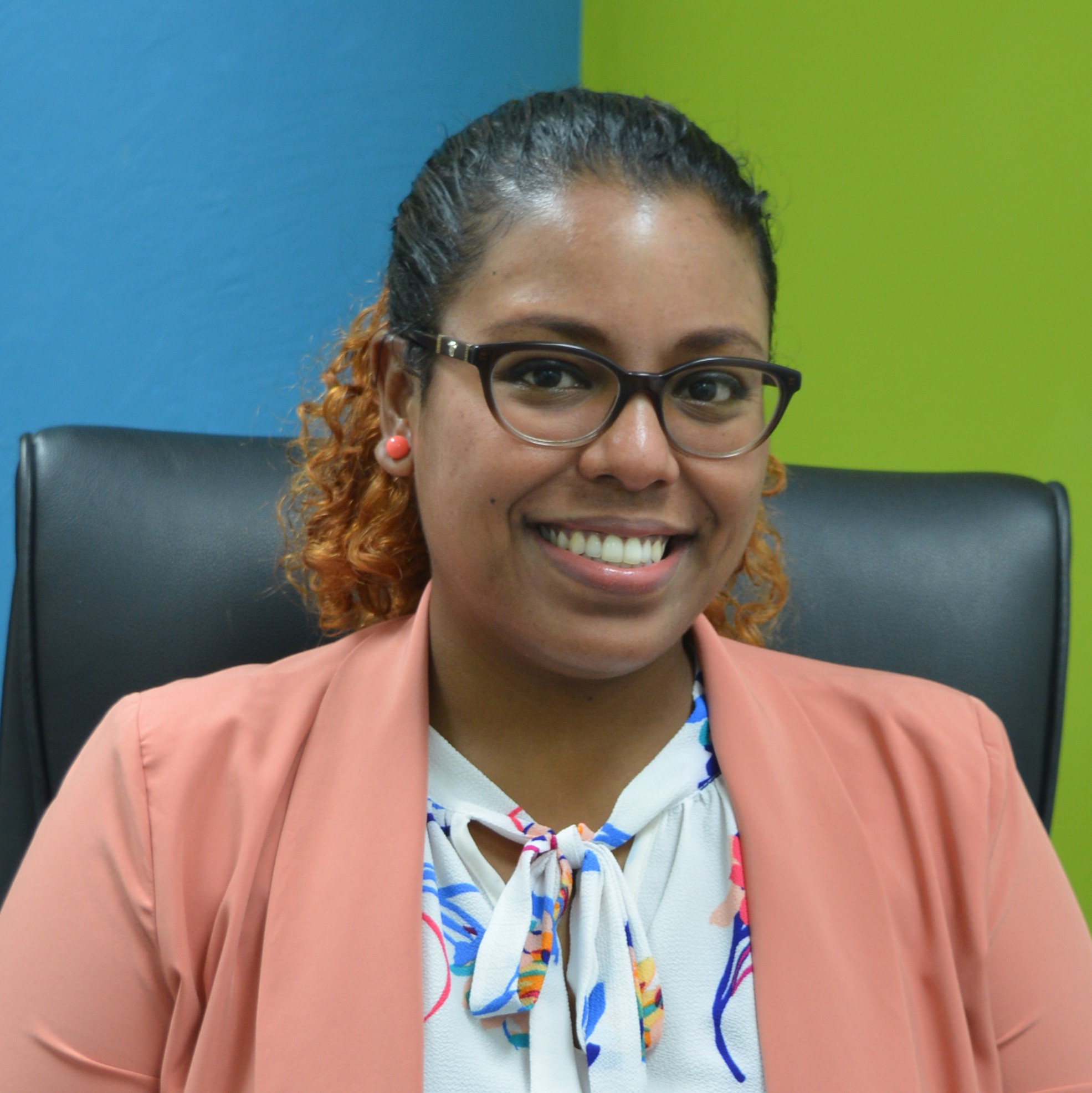 Kara Roopsingh
SHPRO, National Trust of Trinidad and Tobago
Kara Roopsingh is the Senior Heritage Preservation and Research Officer at the National Trust of Trinidad and Tobago (NTTT). Her role requires leading the Heritage Preservation and Research Unit in site monitoring, documentation and research, legally listing heritage sites, stakeholder engagement, and working closely with local communities, local government officials and international organisations. She has been a staff member at the National Trust for the past 8 years. The NTTT is the agency responsible for safeguarding tangible heritage in T&T and falls under the responsibility of the Ministry of Planning and Development. She holds a BSc in Geography and History, and a Master of Philosophy (MPhil) in Geography from the University of the West Indies. She has also curated and managed exhibitions and internationally funded grant projects for the NTTT. She is currently the Project Lead for the US Ambassador's Fund for Cultural Preservation 2 year funded Resilient Heritage Trinidad and Tobago Grant Project. It is enabled through a partnership with the US Embassy Port of Spain, University of Florida Historic Preservation Program, the Craig Group Partners and the NTTT. Through sharing research, outreach and education she hopes to motivate persons of all ages to recognize the value of the unique multi-cultural island heritage of Trinidad and Tobago, and to preserve it, particularly from the future impacts of climate change.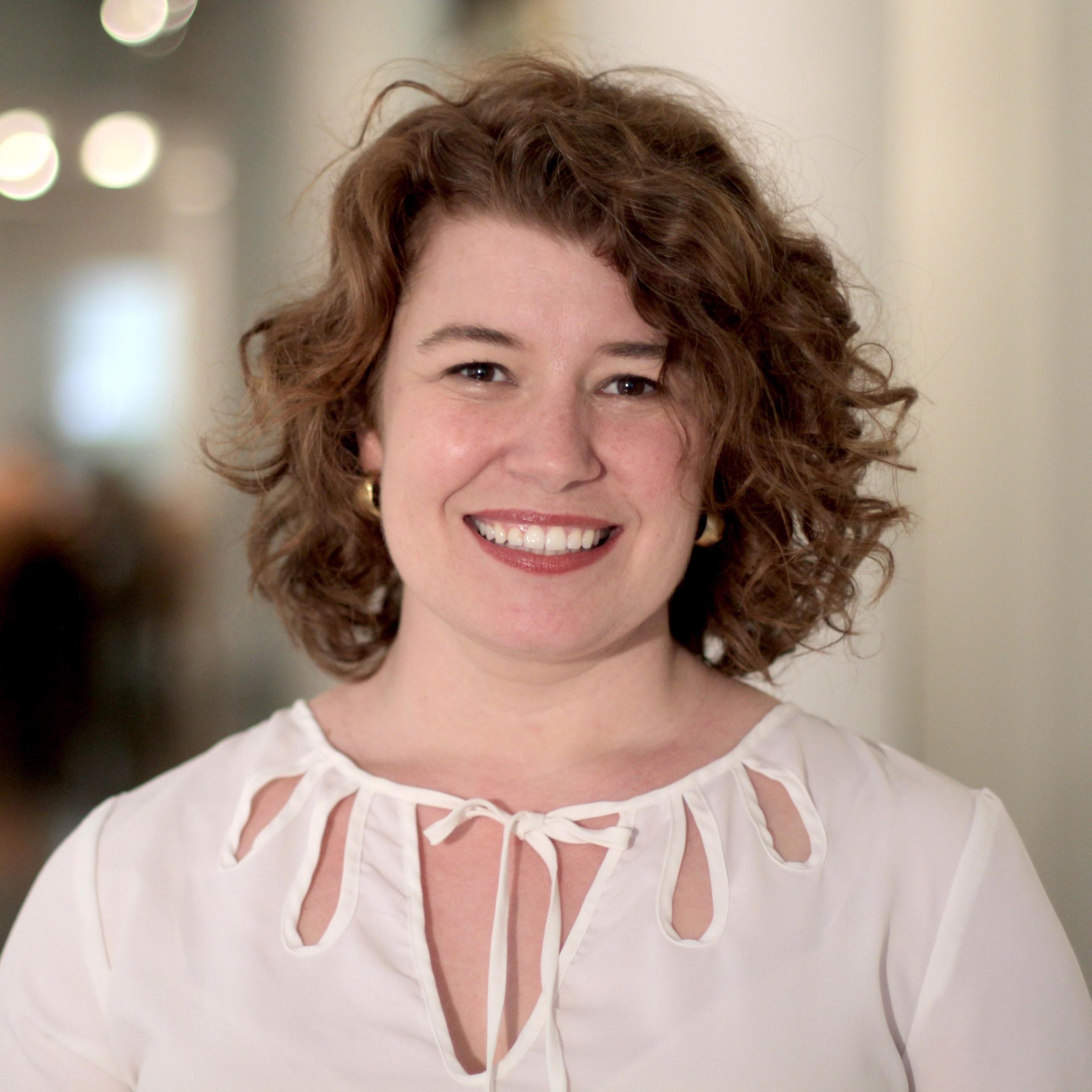 Cleary Larkin, Ph.D., R.A.
Acting Director, Historic Preservation Program and Preservation Institute Nantucket;
Assistant Scholar, Department of Urban and Regional Planning; University of Florida
Dr. Cleary Larkin is a licensed architect with specialized practice experience in historic preservation and community planning. She holds a professional degree in Architecture from the University of Arkansas, a Master of Science in Historic Preservation from Columbia University, and a Ph.D. with a concentration in Urban Planning from the University of Florida. She has worked as an architect and a preservation planner at Frazier Associates in Staunton, Virginia; Beyer Blinder Belle in New York City and for the City of Gainesville, Florida. Her practitioner experience includes adaptive re-use, restoration and rehabilitation; design and project management of architectural projects from programming through construction; research and writing for Historic Structure Reports, National Register nominations, rehabilitation tax credits, and design guidelines; design review in historic districts; new design within historic contexts; and use of fiscal incentives for redevelopment.Prior to her role as Acting Director of UF's Historic Preservation program, Dr. Larkin was Program Coordinator for the newly formed Florida Resilient Cities (FRC) program at UF's Florida Institute for Built Environment Resilience (FIBER). The first FRC project focused on sustainable recovery and growth of Port St. Joe, a historic mill town in the Florida panhandle, damaged by Hurricane Michael in 2018. Dr. Larkin's research interests include the intersections of architecture, preservation and planning, both in historical and contemporary practice; historic land-use decisions as a source of inequity in communities; and the impacts of climate on heritage communities. She currently teaches History and Theory of Historic Preservation, and the summer field courses at Preservation Institute Nantucket (PIN).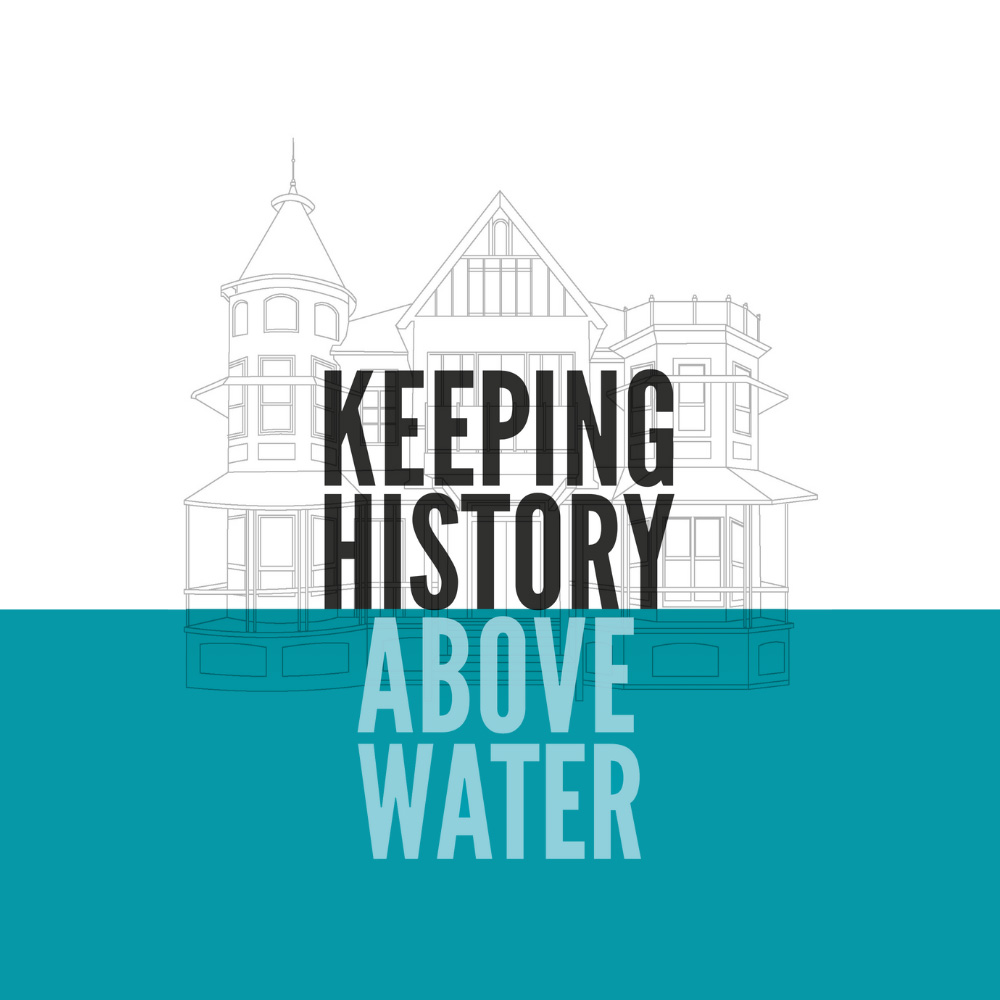 Dr. Sujin Kim
Research Assistant Professor, University of Florida
Dr. Sujin Kim is a Research Assistant Professor at the University of Florida Historic Preservation Program. He also serves as the Director of the Envision Heritage digital documentation lab. Dr. Kim and his team have researched and recorded numerous built heritage representing diverse history and community values. He specializes in 3D flood simulation, heritage research, and preservation pedagogy and practice incorporating digital documentation technologies such as laser scanning and GIS. He holds a Ph.D. from the University of Florida and master's degrees in architecture and historic preservation from the University of Texas at Austin.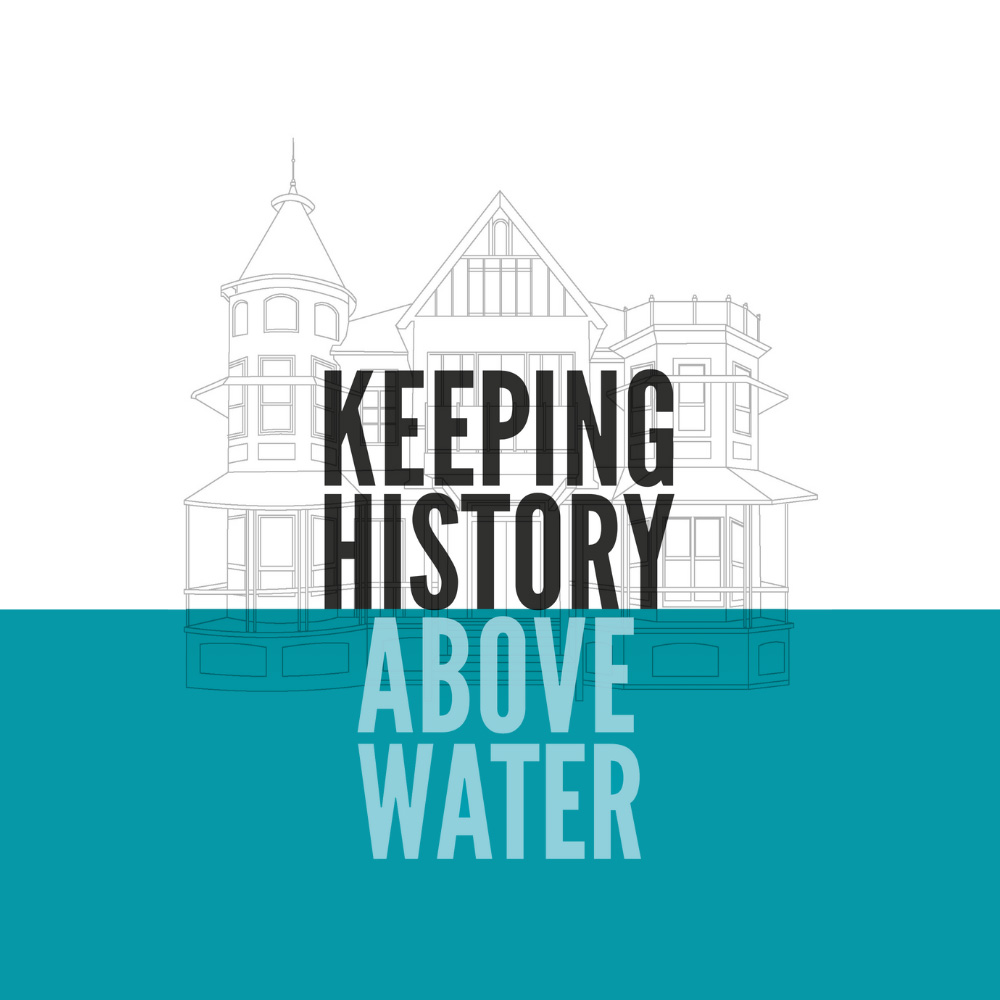 Kimberly Rose
Preservation Manager, The Craig Group
Kimberly Rose serves as Preservation Manager where she works on projects of historic preservation, planning, and disaster preparedness. In her role, she assists with plan development; analyzing geographic information system (GIS) components; building ESRI StoryMaps; development and execution of public engagement opportunities such as surveys, meetings, workshops, and symposiums; and participates in site visits. Additionally, Kim serves as a Commission Assistance and Mentoring Program (CAMP) Resilience trainer for the National Alliance of Preservation Commissions. Her educational background includes a Master in Historic Preservation from the University of Florida, and Bachelor of Science in History from Martin Methodist College (University of Tennessee Southern). She is qualified under the Secretary of the Interior's Professional Qualification Standards.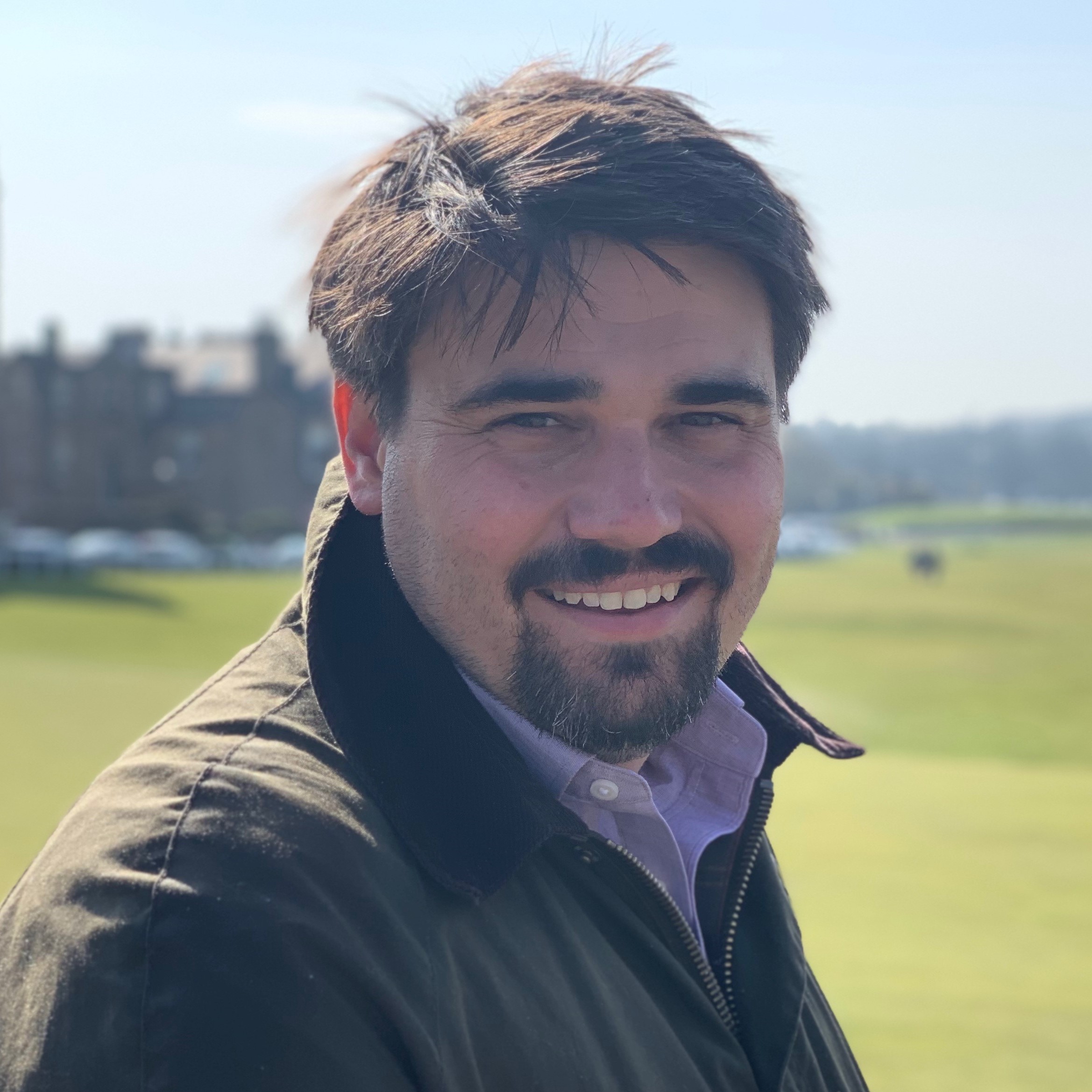 Brent Fortenberry
Director, Historic Preservation Program Christovich Associate Professor of Historic Preservation Tulane University, School of Architecture
Brent R. Fortenberry, is Christovich Associate Professor of Historic Preservation and Director of the Historic Preservation Program in the Tulane University School of Architecture. Trained in historic preservation, vernacular architecture studies, and historical archaeology, Fortenberry takes an interdisciplinary approach to creating sustainable solutions to historic built environment challenges. Internationally, he has active fieldwork in Bermuda, Barbados, Jamaica, the USVI, and Antigua. Fortenberry's recent work examines climate change's impact on cultural resources. Working with an interdisciplinary research team, they have developed a digital-first approach to capturing first-floor elevations of structures to better model flood and storm surge impacts. Fortenberry received his BA in Anthropology from the College of William and Mary in Virginia, an MA in Historical Archaeology from Bristol University, an MS in Historic Preservation from Clemson University, and a PhD in Historical Archaeology from Boston University.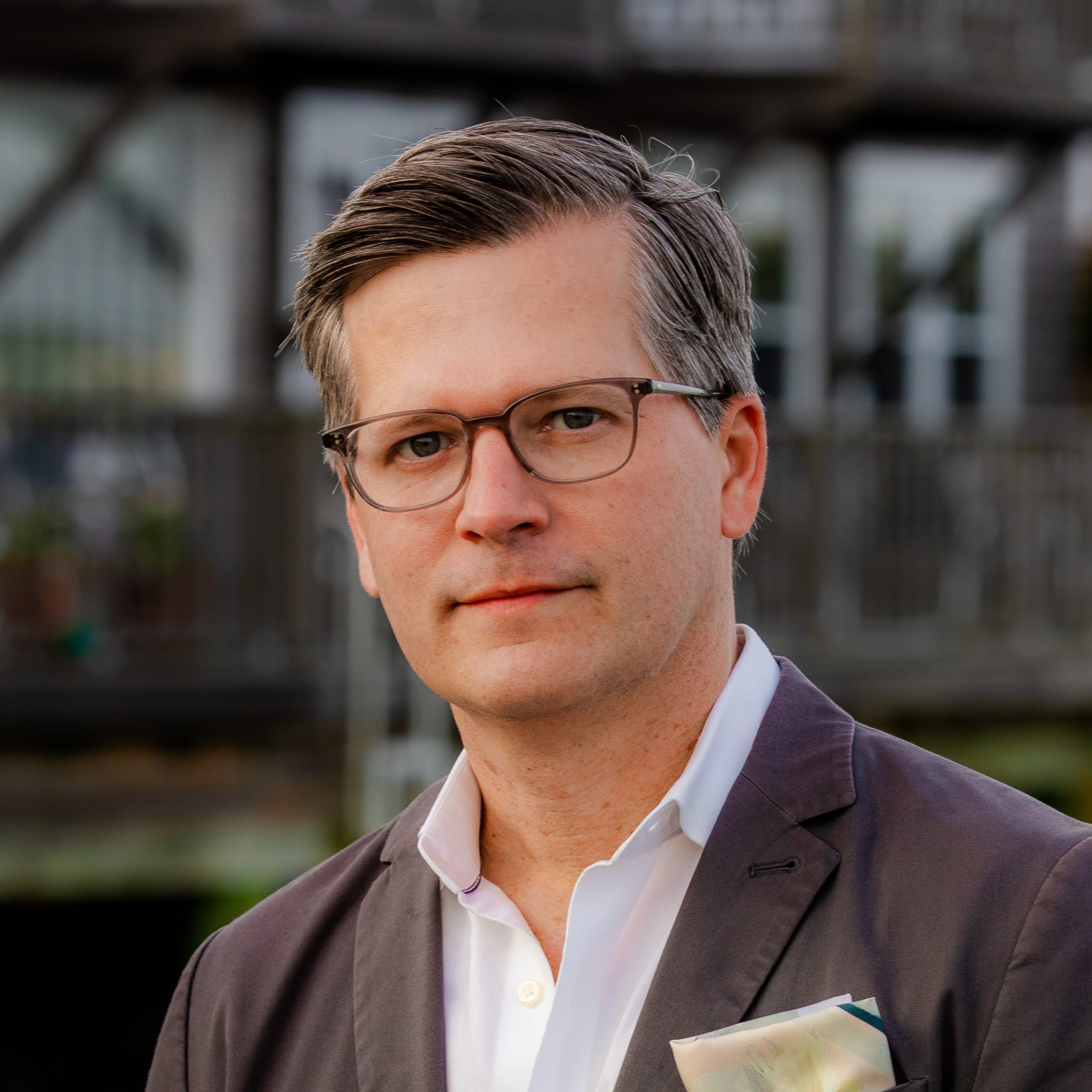 Morris [Marty] Hylton III
President, Architecture Sarasota, Formerly National Parks Service
Marty Hylton serves as the first Historic Architect for Climate Change for the National Park Service. He is helping launch the Climate, Science, and Disaster Response Program dedicated to stewarding the nation's cultural resources impacted by climate change. Marty is duty stationed with the Climate Change Response Program (CCRP) based in Fort Collins, Colorado. Established in 2010, CCRP provides research, technical assistance, project and planning guidance, and guidance and training to address the impacts of climate change across the park system. Prior to this assignment, Marty was an Associate Scholar at the University of Florida (2007-2021) where he held the position of Director of Historic Preservation (2011-2021) and oversaw the Preservation Institutes Nantucket and St. Augustine. His work with disaster recovery and resilience began in 2005 at the World Monuments Fund where, as Strategic Initiatives Manager, he oversaw the recovery of historic properties and communities on the Gulf Coast of Mississippi and in New Orleans following Hurricane Katrina. Over the past five years, he has worked with the University of Florida Envision Heritage research team, which he created in 2012, to develop approaches to digitally document and assess the vulnerability of cultural resources threatened by sea level rise and flooding and devise adaptation strategies. These applied research activities included multi-year, multi-faceted initiatives in the National Historic Landmark Districts of Nantucket, Massachusetts and St. Augustine, Florida, among other coastal communities.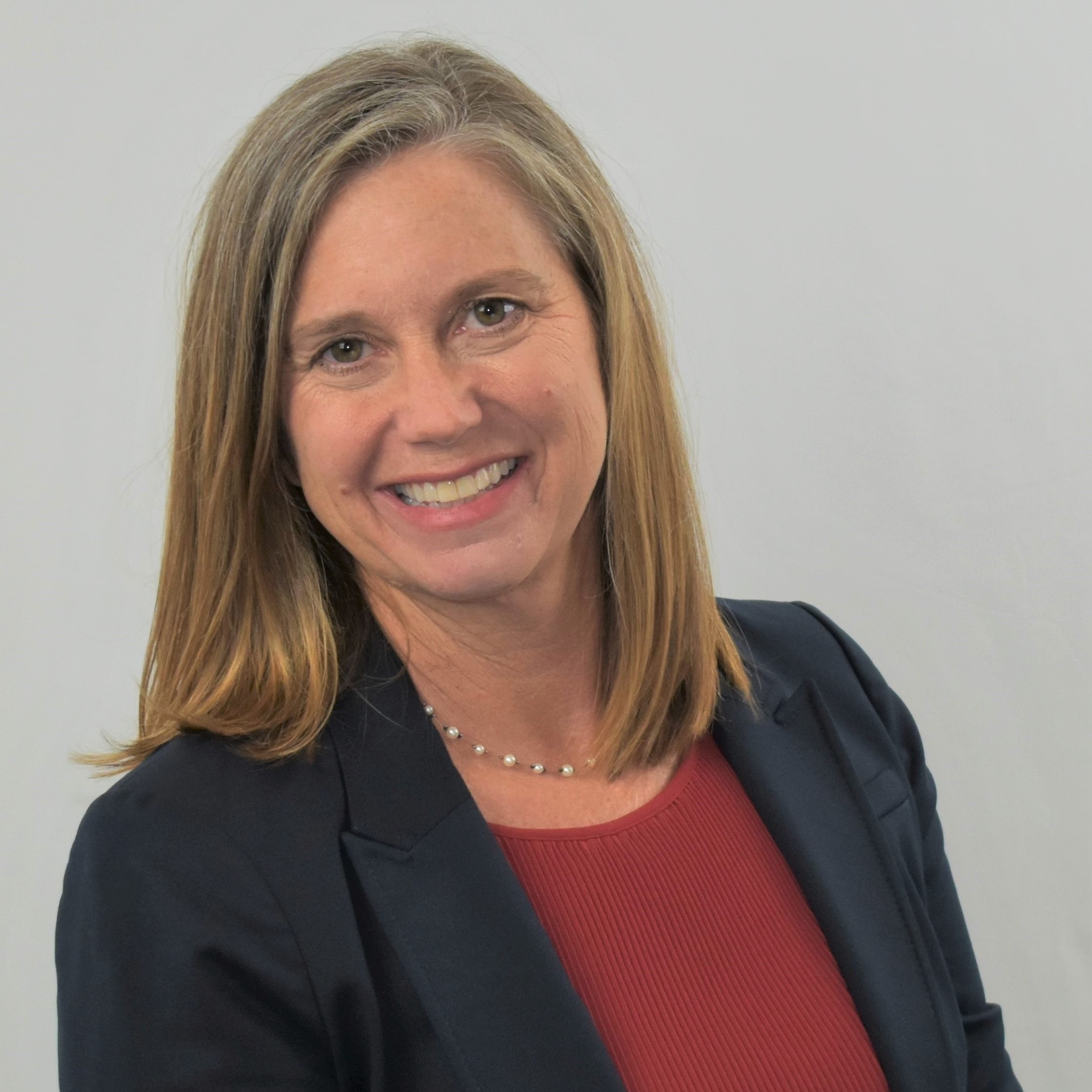 Dr. Angela Schedel, PhD, PE
Coastal Engineer
Dr. Angela Schedel is a Vice President at Taylor Engineering in Jacksonville, Florida, and leads the Coastal Planning Group. A licensed Professional Engineer, she directs projects conducting vulnerability assessments, climate adaptation recommendations, and coastal resilience plans. Her resilience projects in historic communities include Norfolk, VA; Washington, D.C.; Annapolis, MD; and the Florida cities of St. Augustine, Venice, Fort Lauderdale, and Punta Gorda. A retired Naval Aviator, Dr. Schedel served on the Superintendent's Sea Level Rise Advisory Council at the U.S. Naval Academy, which assessed the coastal flooding threat to the historic campus and provided adaptation recommendations. She currently serves on the board of the Florida Shore and Beach Preservation Association (FSBPA) with a focus on the resilience community and nature-based solutions. Her experience conducting resilience planning for
National Historic Landmark communities is unmatched in the coastal engineering industry.
Doug Parsons
Director/Host, America Adapts Podcast
Doug Parsons is Director and the host of the America Adapts podcast. He is a national climate adaptation influencer, who first started doing adaptation in Queensland, Australia, focusing on the impacts of climate change on the agriculture sector. Upon returning to the United States, he joined the Florida Fish and Wildlife Conservation Commission and quickly assumed the duties of their first Climate Change Coordinator, and contributed to various national initiatives such as the National Fish, Wildlife and Plant Adaptation Strategy. As his interests increasingly turned national, he took a position as Climate Change Liaison with the National Park Service's Climate Change Response program, where he contributed to some of the earliest federal policy discussions around adaptation, and then moved on to the role of North America Policy Director at the Society for Conservation Biology, working on climate change adaptation, endangered species and science communication issues.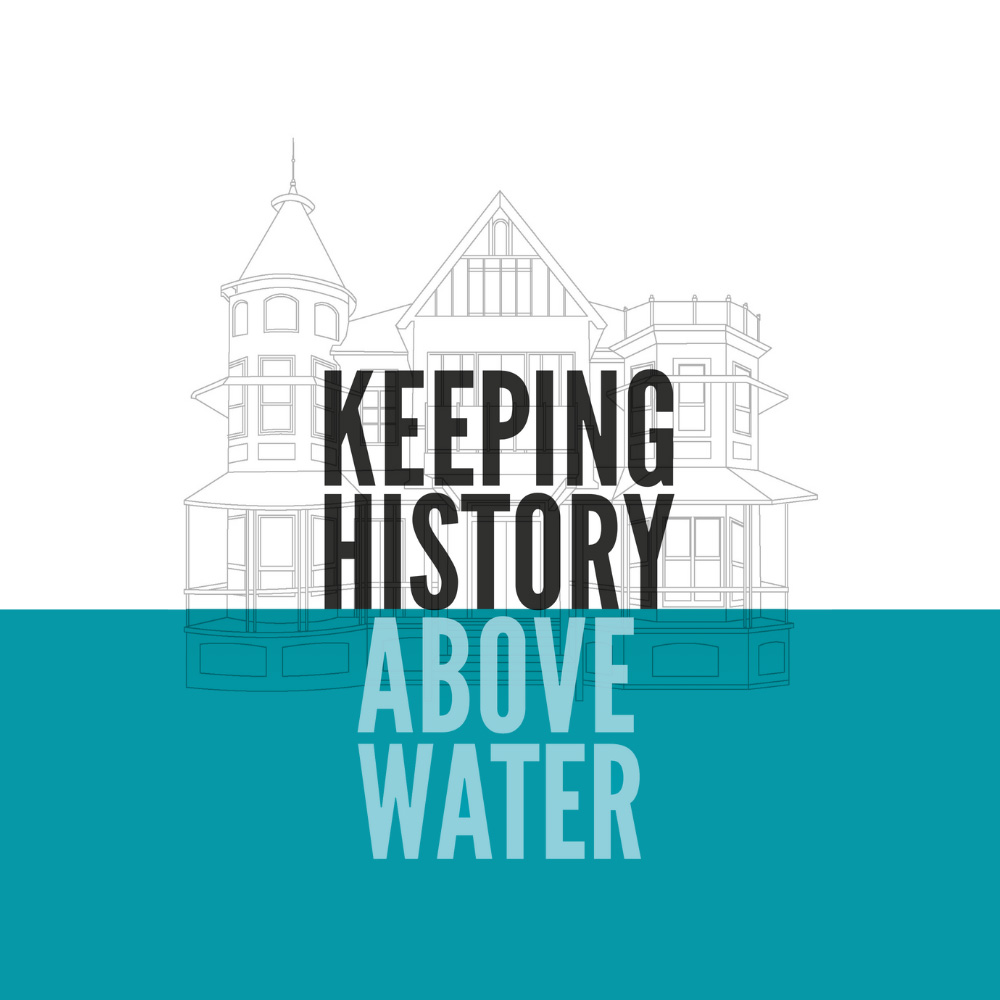 Lisa Craig
Principal, The Craig Group
Lisa Craig is a sought-after speaker and trainer specializing in historic preservation, community engagement, organizational development and risk communication. As Principal, Ms. Craig leads her team of design and planning professionals to support communities, governments, and nonprofit organizations in protecting the economic value, architectural integrity, and cultural heritage of historic communities. Before starting her own firm, Ms. Craig served for seven years as Chief of Historic Preservation for the City of Annapolis. She conducted historic research, design review, and commission trainings, drafted legislation, procedures, and staff reports. She led award-winning community engagement and educational programs and raised project funds through grants and in-kind donations.